Acne Treatments in Valparaiso, IN
If frequent breakouts and acne are causing you stress, come to Fíka for healing treatments that provide relief and prevent future problems. Our estheticians know the products and techniques that can treat clogged pores, cystic acne, and hormonal acne. Achieve your skincare goals by booking your acne treatment facial today.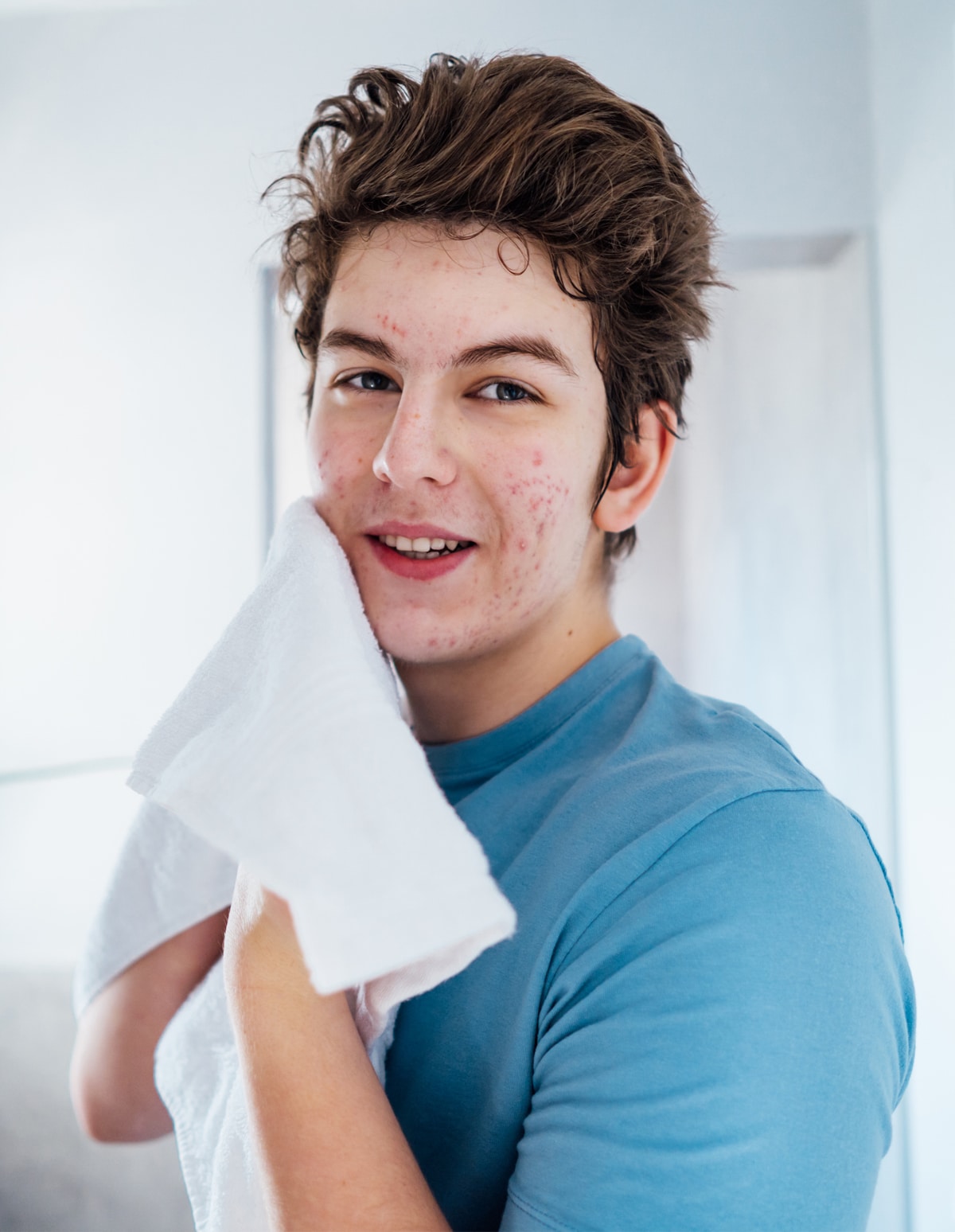 Facial Treatments for Cystic Acne and Oily Skin
Unlike at-home remedies for acne, visiting Fíka for your treatment provides the support of a trained skincare professional. If you're suffering from moderate to severe acne, or aren't sure what type of acne you have, it can be helpful to have the expertise of a professional on your side.
Our acne facial includes two personalized treatments, determined during your session, to address the specific needs of your skin. Treating acne doesn't have to be a painful struggle. With the high-quality products and proven treatments available at Fíka, we provide the support you need to achieve your skincare goals. Take control of your appearance today with our restorative acne facial.
How an Acne Facial Works
This facial works by gently soothing your face and killing acne-causing bacteria to prevent future breakouts. First, it clears debris and pollutants from your skin. Then it removes blockages that lead to pimples and reduces excessive sebum. This facial balances your skin, providing relief to stressed and damaged areas.
Regular acne facials will help continually improve your skin over time, allowing you to see greater benefits and making it possible for other skin treatments to have their desired effects. For deep cleansing and brighter, clearer skin, call Fíka today to book your acne treatment appointment.
Acne Facial FAQs
Clogged pores, bacteria, and overproduction of oil can cause pimples across the face. Some skin types are more prone to these issues than others, but thanks to modern health treatments, including facials, there are plenty of ways to address acne.
Yes, there are many techniques to prevent acne. One of the best steps is to have a good skincare routine that works for your skin type. Specialized treatments like facials, chemical peels, and microneedling can provide additional support and benefits to your routine, especially when done on a regular basis. Some natural prevention methods include avoiding oily cosmetics, sugary foods, constrictive clothing or face gear, and stress.
This treatment is designed for those with acne-prone skin and chronic skin problems such as cystic acne, oily skin, or dead skin cells that might be clogging up your pores. Our acne facial will cleanse your face and help prevent future breakouts.