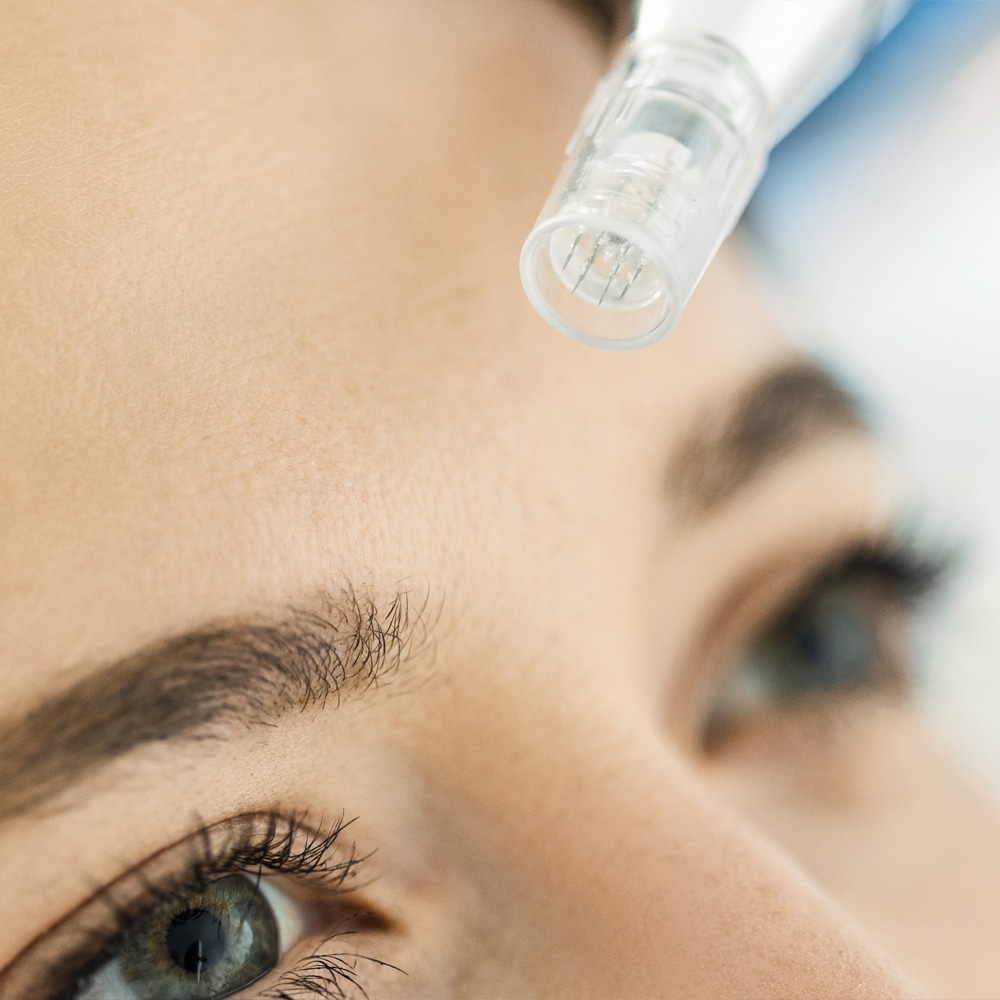 Microneedling in Valparaiso, IN
At Fíka, we want you to love your body as you age. And if wrinkles, sun damage, or sagging skin are getting in the way of your self-confidence, we're here to help with microneedling. This safe and easy treatment activates your body's natural ability to heal itself, promoting cell turnover and regeneration for fresher, younger-looking skin.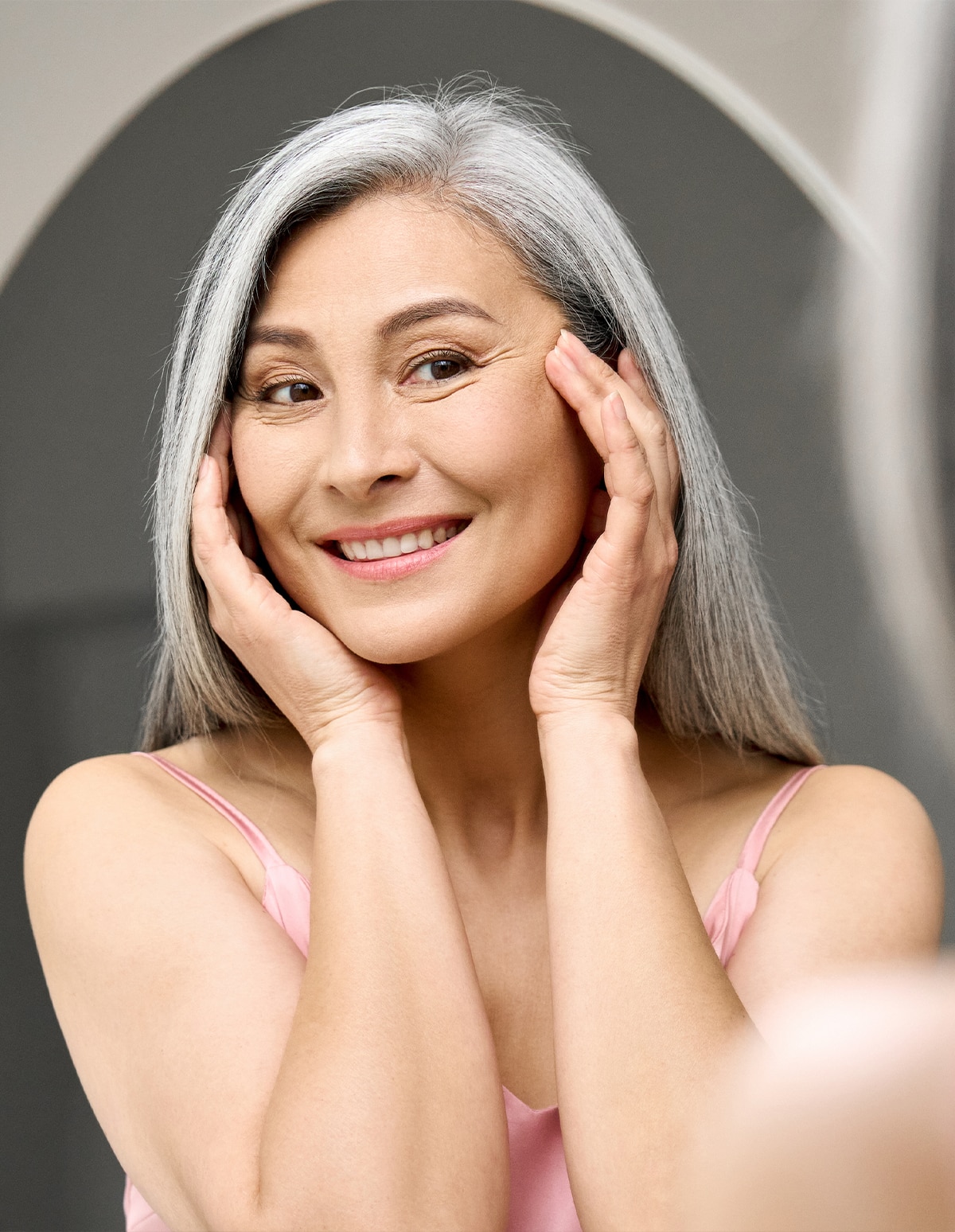 Treat Fine Lines and Wrinkles
As we age, our skin can begin to sag and lose its firmness, causing fine lines and wrinkles. Plus, years of sun exposure can change the texture of our skin and produce uneven skin tones and sun spots. Thankfully, with a little help from microneedling, we can stimulate our skin's natural healing process to improve all kinds of skin concerns, like wrinkles, hyperpigmentation, and skin texture.
Microneedling is a treatment that stimulates the skin's natural healing process and production of elastin and collagen, which can improve skin texture and tightness after just one appointment!
Microneedling is non-invasive and effective for all skin types, making it a perfect treatment for anyone who wants to firm and tighten their skin.
Microneedling with Platelet-Rich Plasma (PRP)
A small sample of blood will be drawn and then spun in a centrifuge to separate by density. After a small blood draw, we will apply a topical anesthetic to your face. Then they'll pass over it with a microneedling pen or derma-roller. These devices prick tiny holes in your skin, stimulating its natural healing processes – and creating channels for the PRP. In addition, the tiny breaks in the skin stimulate collagen production in the deeper layers of the skin which allows for facial rejuvenation by reducing the appearance of facial wrinkles and scars.
Microneedling creates tiny micro-injuries to the skin's surface, which kickstarts the skin's natural ability to heal itself. This stimulates collagen and elastin production, which can improve texture, scarring, fine lines, pores, and more. Microneedling is also an effective treatment for the hyperpigmentation that comes along with melasma. Book your microneedling procedure today to discover the benefits for yourself.
Microneedling FAQs
Prior to your microneedling session, we may apply a topical numbing cream if you are worried about discomfort. Then, a small hand-held device containing tiny needles will be administered to the skin. This comfortable treatment safely creates microscopic holes that trigger your body's natural healing process. The healing process stimulates the production of collagen and elastin, which give the skin its firmness, tightness, and brightness.
Yes! It is recommended to limit your activities after your treatment. There will be some redness and some experience some tingly of the skin. It is best to consult Fika Spa and Wellness Retreat on what activities are allowed after immediate treatment.
Enjoy your microneedling results for months thanks to the stimulation of elastin and collagen. We recommend scheduling routine microneedling appointments to enhance benefits and maintain your radiant glow. This can be a preventative alternative for wrinkles.