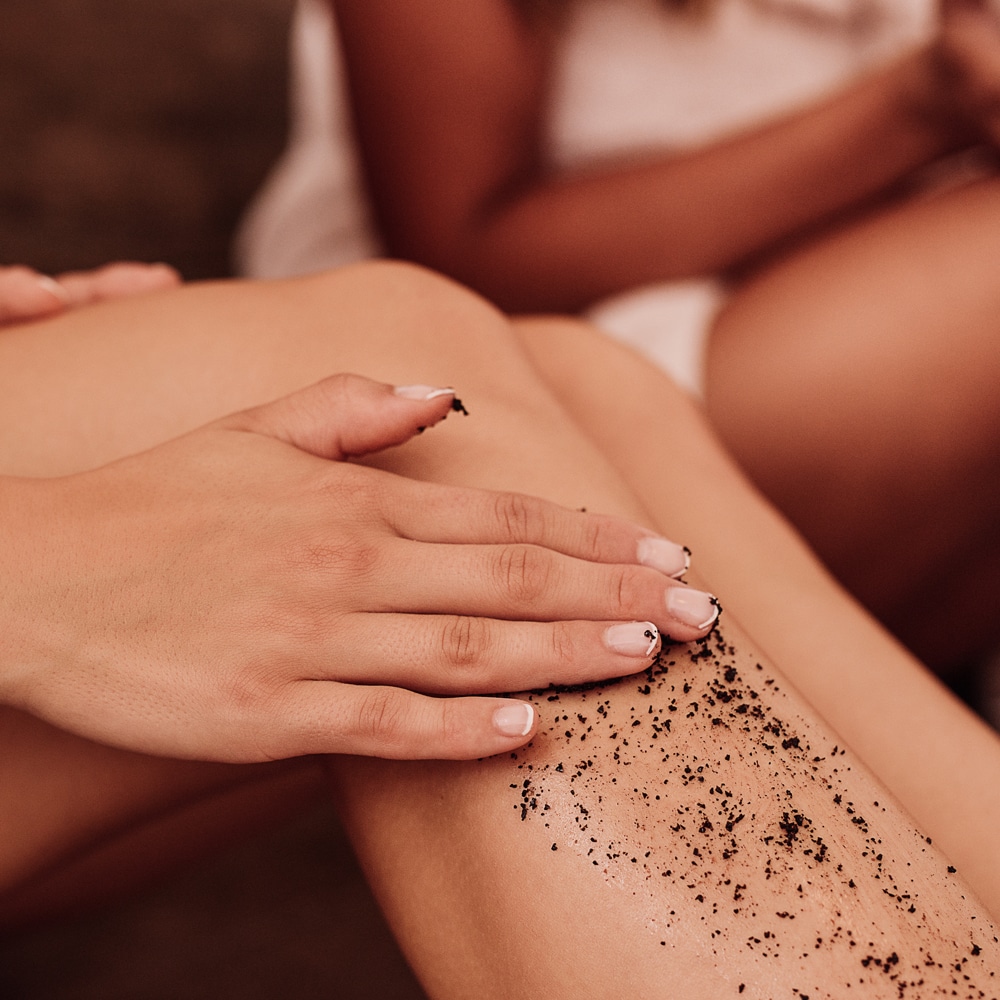 Exfoliating Scrubs in Valparaiso, IN
Has your skin felt rough or irritated lately? Have you noticed a dullness in your appearance? For a full-body cleanse that restores your natural glow, try our signature sugar scrubs. This relaxing treatment addresses ingrown hairs, dryness, and texture, and can help ensure an even tan. Reserve your body scrub appointment today for soft, new skin that helps you look and feel your best.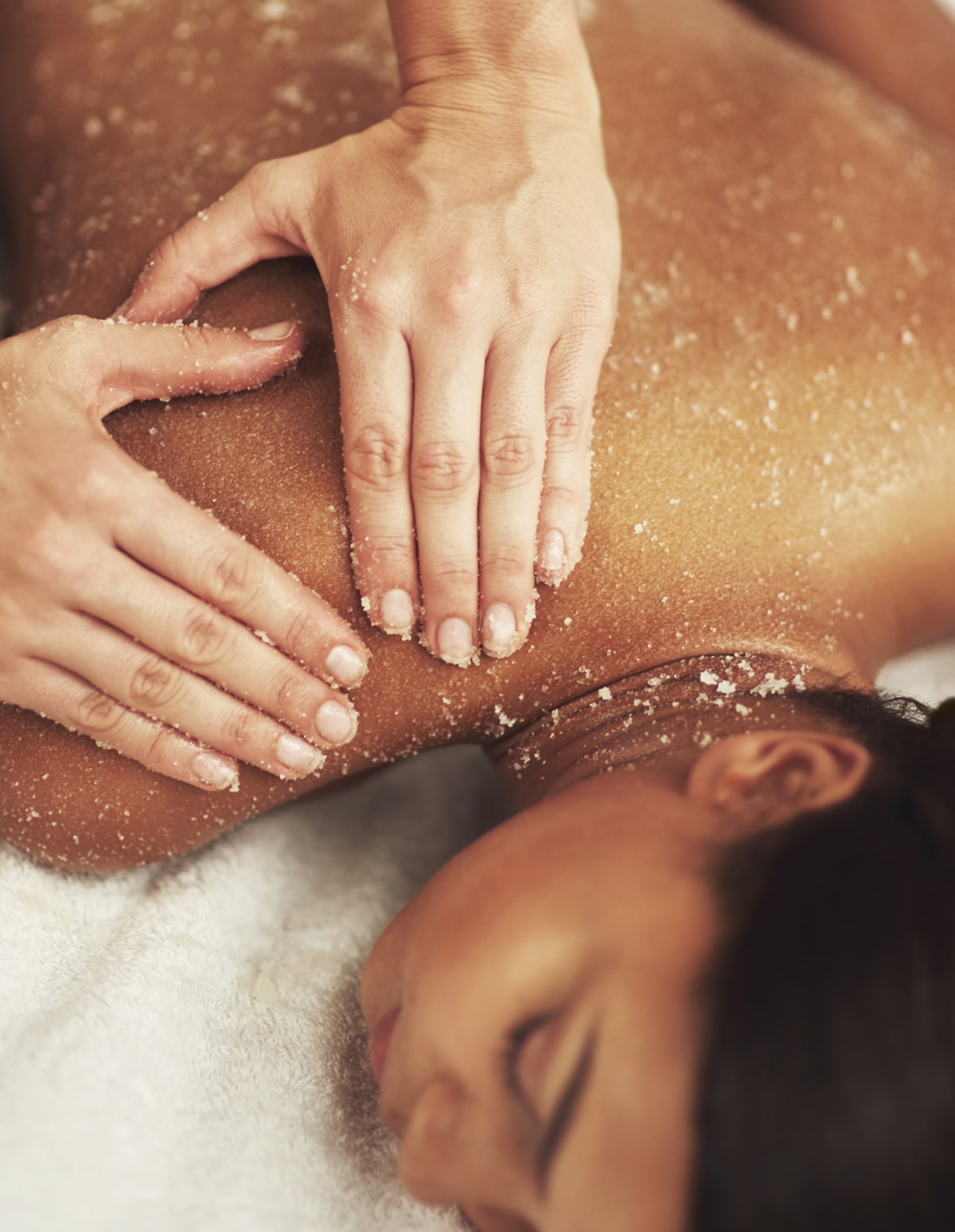 Refresh and Rejuvenate Your Skin
It's easy to focus on your face, but your body needs love and care, too. A full-body sugar scrub can revitalize your skin by clearing dirt and toxins and replenishing nutrients. These natural treatments exfoliate dead skin cells to truly refresh your skin, promoting cell turnover and restoring natural brightness.
Additionally, sugar scrubs are a source of glycolic acid, which will break down skin cells to further improve cell turnover, leaving your skin newer and fresher. Exfoliating your skin with scrubs is a smart way to treat dry skin problems and texture in one go while promoting your body's natural healing abilities. This can make your at-home beauty routine easier too as an expert method of prepping for self-tanning and shaving.
Sugar Scrub Techniques
The gentle abrasion helps physically clear your skin of debris, and the addition of vitamins and other beneficial ingredients will leave you with glowy and smooth skin. As a natural humectant, sugar will draw moisture from the air into your skin to keep it soft and bouncy.
Our signature Sugar Glow scrub uses a mint and eucalyptus honey serum to exfoliate, hydrate, and nourish your skin. During a 60-minute session, you'll receive a full body scrub to cleanse the skin of impurities and dead skin cells. This treatment is infused with natural oils and vitamins C, E, and A to nourish your skin as it cleanses. After the exfoliation, we apply a rich, antioxidant oil to ensure moisturization and natural radiance.
Body Scrub FAQs
A body scrub is an exfoliating treatment used to remove dead skin cells and promote cell turnover, for new, fresh-looking skin. Many are designed to remove dead skin and surface debris (including pollutants and toxins from the air), as well as cleanse the skin. Most are salt or sugar-based and they rely on the gentle grit of crystal structure as a mechanical exfoliant.
Sugar body scrubs are designed to rid the body of dead skin cells, but they have many additional health and beauty benefits as well. At Fíka, our hydrating scrubs infuse rich moisture to nourish dry skin. You'll notice an improvement in skin texture and a reduction in ingrown hairs. These exfoliating treatments also remove toxins from our modern environments that contribute to early signs of aging. You'll also find that tans (real and fake) last longer without a layer of dead skin cells in the way.
Your shower can only do so much to exfoliate and eliminate dead skin, and a full-body cleanse with a sugar scrub provides an elevated level of nourishment. Depending on your skin type, you may want to get body scrubs on a regular basis.
To treat uneven skin and texture problems, it can be beneficial to have a body scrub every two weeks. For relaxation and personal upkeep, your skin will benefit from a body scrubbing treatment every 3 to 4 weeks, but some people prefer to have a body scrub every week. Talk to our skincare specialists to plan your Fíka skincare routine.