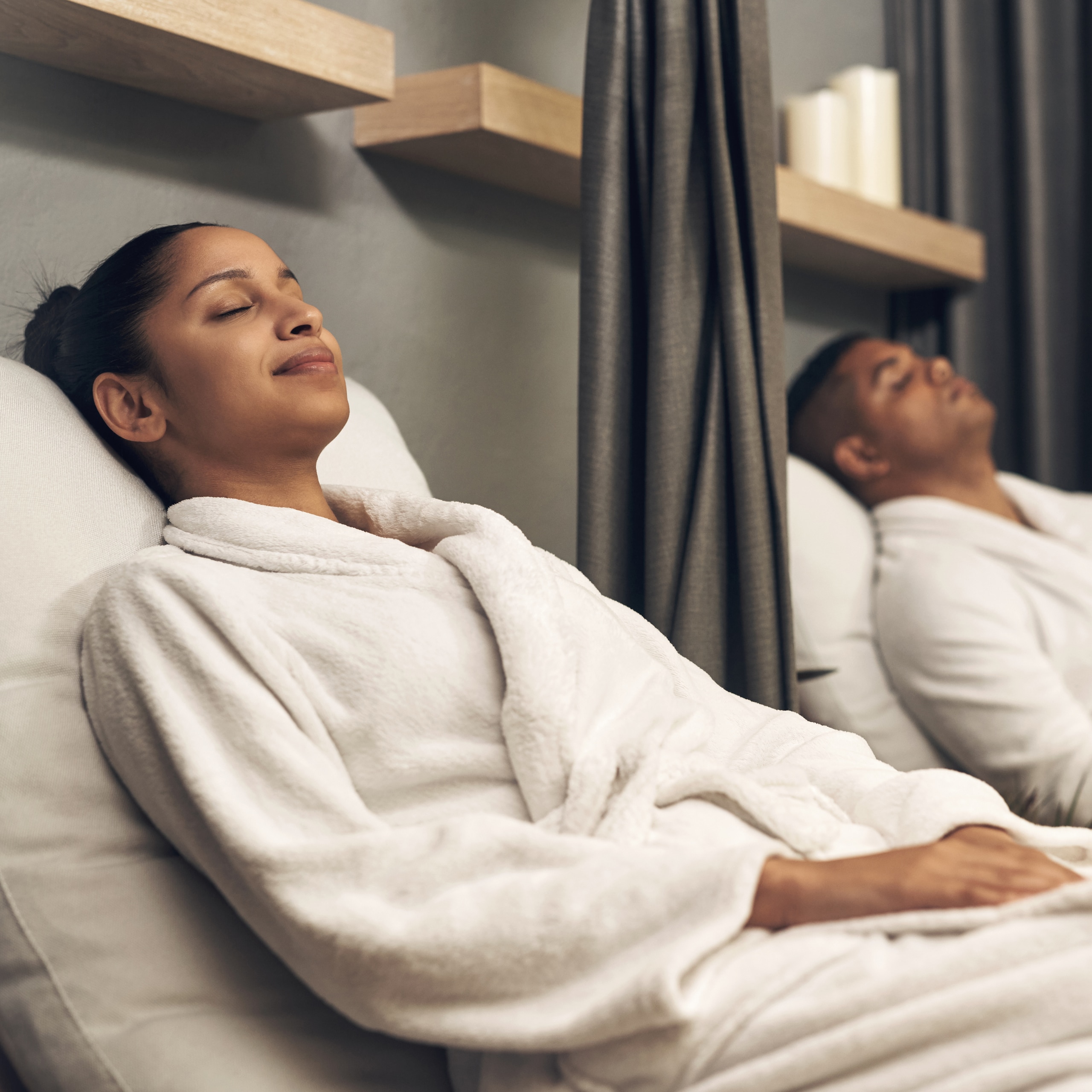 Experience Our Restorative Day Spa in Valparaiso, IN
Fíka (fēkə) is about taking a pause during the day to genuinely slow down, recharging on a deeper level, and getting back in touch with your body and the people around you.
At Fíka Spa and Wellness Retreat, we empower clients to take care of their mind, body, and spirit with our holistic spa and nail services. We are inspired every day to enhance the physical appearance and well-being of our clients by supporting transformation from within.
Our aim is to nurture and relax each of our guests with individualized and innovative therapeutic techniques. The choice of how to move forward on your self-care journey is a personal decision, honored without judgment. Start your healing today. Call or book online to make an appointment—we're excited to see you soon!

Maria Gomez
Owner & Master Esthetician
I am a licensed esthetician with 10+ years of experience in the beauty industry. I specialize in corrective skincare and I hold various certifications in skincare, body treatments, and permanent makeup. In order to ensure that you are getting the best and most up-to-date techniques, I regularly attend in-person and online trainings with some of the most talented leading educators in the industry. I am committed to offering all my guests a relaxing and healing experience.

Colleen Hanley
I've been practicing massage therapy for 13 years.  I specialize in resolving body, muscle, and joint pain using many techniques and modalities that I've learned over the years. Particularly swedish massage, deep tissue, prenatal, cupping, raindrop therapy and seven chakra massage.  I found these treatments beneficial to my guests as a standalone, but also in combination with each other.  A fresh sense of rejuvenation and revitalization is my goal.

Sheli Stratton
I have been a licensed massage therapist for nearly 15 years. I love connecting with my clients and helping the relax and alleviate their pain. I classify my style as a combination of therapeutic and relaxing techniques. I can adjust my pressure accordingly to your needs or upon request and I customize my sessions accordingly.


Mariela Villanueva
I am an artistic nail technician with excellent customer service skills. I pride myself on providing professional, high-quality hand and nail care services for guests to help them walk out the door feeling relaxed and happier about their appearance.
Our Location & Hours
A women-owned spa in Valparaiso, Indiana, Fíka Spa & Wellness Retreat specializes in first-class treatments that enhance the lives of our clients. Book an appointment or visit our wellness center today to discover healing treatments and elevated aesthetic services.
Monday: Closed
Tuesday: 9:00 a.m. – 6:00 p.m.
Wednesday: 9:00 a.m. – 5:00 p.m.
Thursday: 9:00 a.m. – 6:00 p.m.
Friday: 9:00 a.m. – 5:00 p.m.
Saturday: 9:00 a.m. – 3:00 p.m.
Sunday: Closed