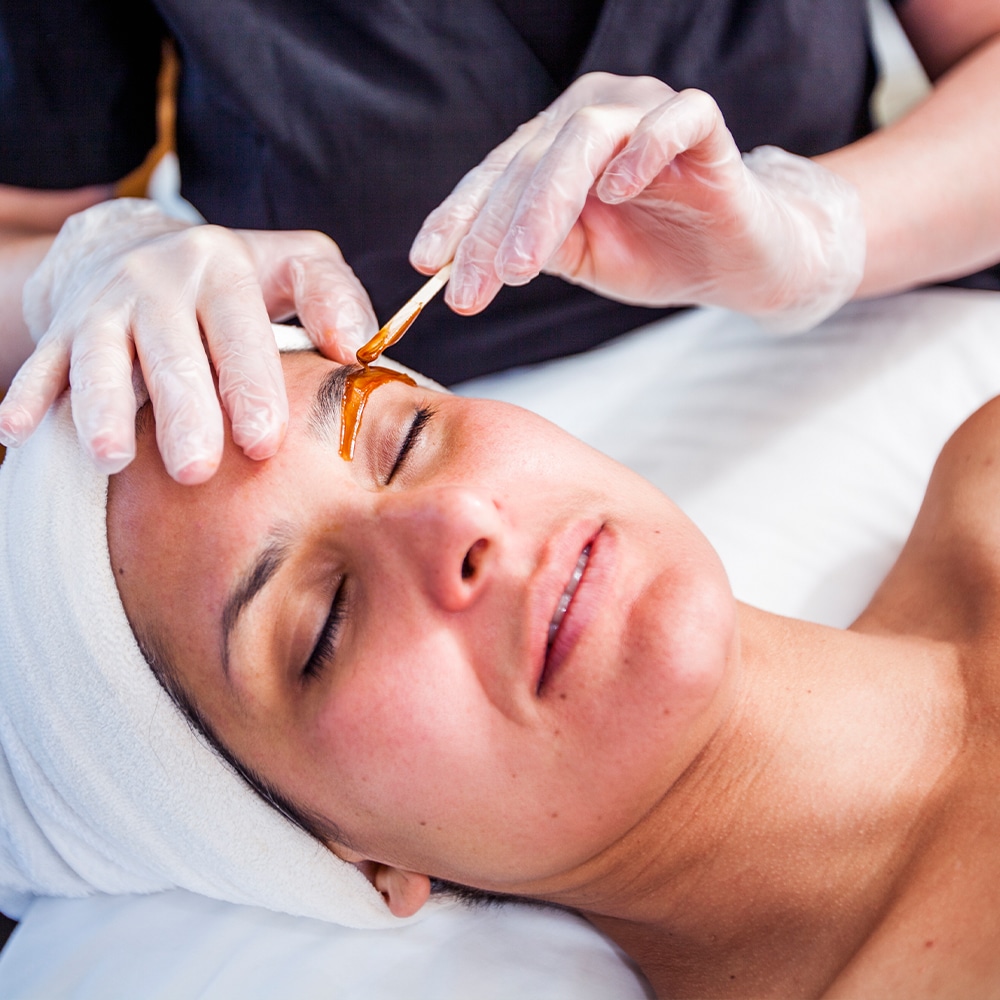 The Best Waxing Services in Valparaiso, IN
For smooth skin and an easier hygiene routine, discover waxing at Fíka. We offer full body waxing and face waxing to help our guests feel confident in their own skin and find more time in their daily lives with this convenient service. Browse our menu and reserve your appointment today to achieve the look and lifestyle you deserve.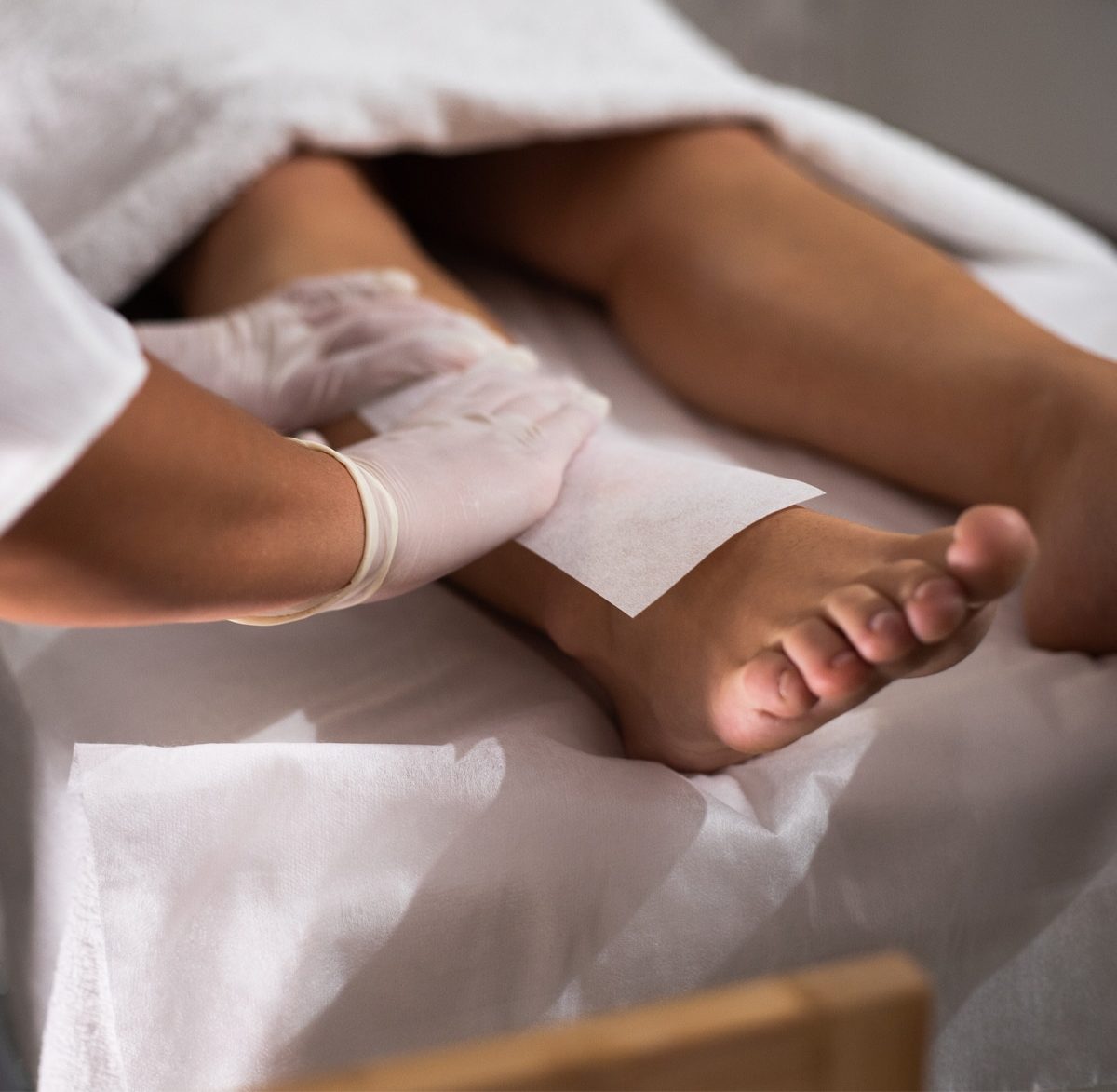 Remove Unwanted Hair Quickly & Easily
Make more time for the things that matter with body waxing at Fíka. Men and women alike can enjoy the luxury of smoother skin for weeks on end and forget about the nicks, scratches, and rashes that come with shaving. Waxing services at Fíka offer the convenience of professional care for the best methods of hair removal in a relaxing environment.
Our spa is dedicated to the greatest well-being of our guests, and that includes their self-image and self-esteem. We offer full face and body waxing services, including Brazilian waxing —see our menu below.
Body Waxing FAQs
Our professionals use the right techniques and tools for the most effective hair removal solutions with the minimum amount of pain. The best part is that waxing gets less painful each time you do it. A great tip to reduce waxing pain is: don't use products that will tighten your pores before your appointment, including ice for numbing. Trust the experts at Fíka to make your hair removal experience a soothing and easy one.
The main benefit of waxing is beautiful, smooth skin for longer periods of time. You can give up shaving for weeks at a time and enjoy softer skin. Waxing can prevent the inflammation and rashes that come with regular shaving, and eliminate scrapes, nicks, and razor burns as well. You'll also naturally see some benefits of exfoliation, and gently exfoliating beforehand to remove dead skin cells can enhance your waxing results.
Wax depilatory removes the hair follicle, reducing the amount of hair on your body by cutting off the growth cycle. This means that waxing clients can enjoy hairless skin for 3 to 6 weeks, depending on their personal hair growth cycle.
Our Waxing Menu
Tame your brows with precise and expert eyebrow waxing services at Fíka. Our staff knows how to expertly frame your face to enhance your natural looks, making plucking a thing of the past.
Tidy up your swimsuit line with bikini waxing for a flawless look, year-round. You'll be glad to eliminate worries about stubble and regrowth for weeks at a time.
Whether you're prepping for date night or simply doing self-care, you can easily remove hair from your intimate area with the care and expertise of our waxing professionals. (Brazilian services for females only)
This stellar combo removes hair then treats bumps and ingrown hairs, removes dead skin, and helps reduce discoloration of your intimate area.
Remove the hair around your ears with ease, for smooth skin that will pass even the closest scrutiny.
Don't let nose hair get you down—make hair removal simple and easy with the help of our waxing artists at Fíka.
Get dark hair and peach fuzz off your chin with expert waxing services at Fíka. Enjoy a smoother face without the hassle of shaving.
For smoother, perfectly kissable skin, remove upper lip hair with the safe and smart professional waxing services at Fíka.
Tackle your sideburns and face fuzz without the fuss of shaping or shaving. Reframe your face with simple, beautiful waxing services at Fíka.
Say goodbye to the irritation of shaving with underarm hair removal at Fíka. Our underarm waxing leaves you with beautifully smooth skin for weeks on end.
Get rid of arm hair from your wrist to your shoulder with our full arm waxing and enjoy the luxury of clean, hair-free skin.
Save time by giving up shaving and turning to wax for your arm hair removal. You'll love the silken texture of your skin free from any scratchy stubble or hair.
Feel empowered to walk through any situation with beautifully smooth legs that last for weeks and skin that's soft to the touch thanks to full leg waxing services at Fíka.
Make your daily routine easier with half-leg waxing. Save yourself time, energy, and hassle with the simple service that cuts the work of shaving in half.
Avoid the irritation of chest hair and achieve the ever-popular look of supple, smooth skin with our expert chest waxing services.
Keep your tummy clean and soft with the ease and simplicity of stomach waxing—no shaving necessary!
Remove back hair with our back waxing services to take care of those hairy hard-to-reach spots once and for all.
Eliminate hair from your derriere with the help of our professional waxers. Our tools and techniques reduce your pain and ensure full hair removal from this hard-to-see area.
This stellar combo removes hair then treats bumps and ingrown hairs, removes dead skin, and helps reduce discoloration of your intimate area.