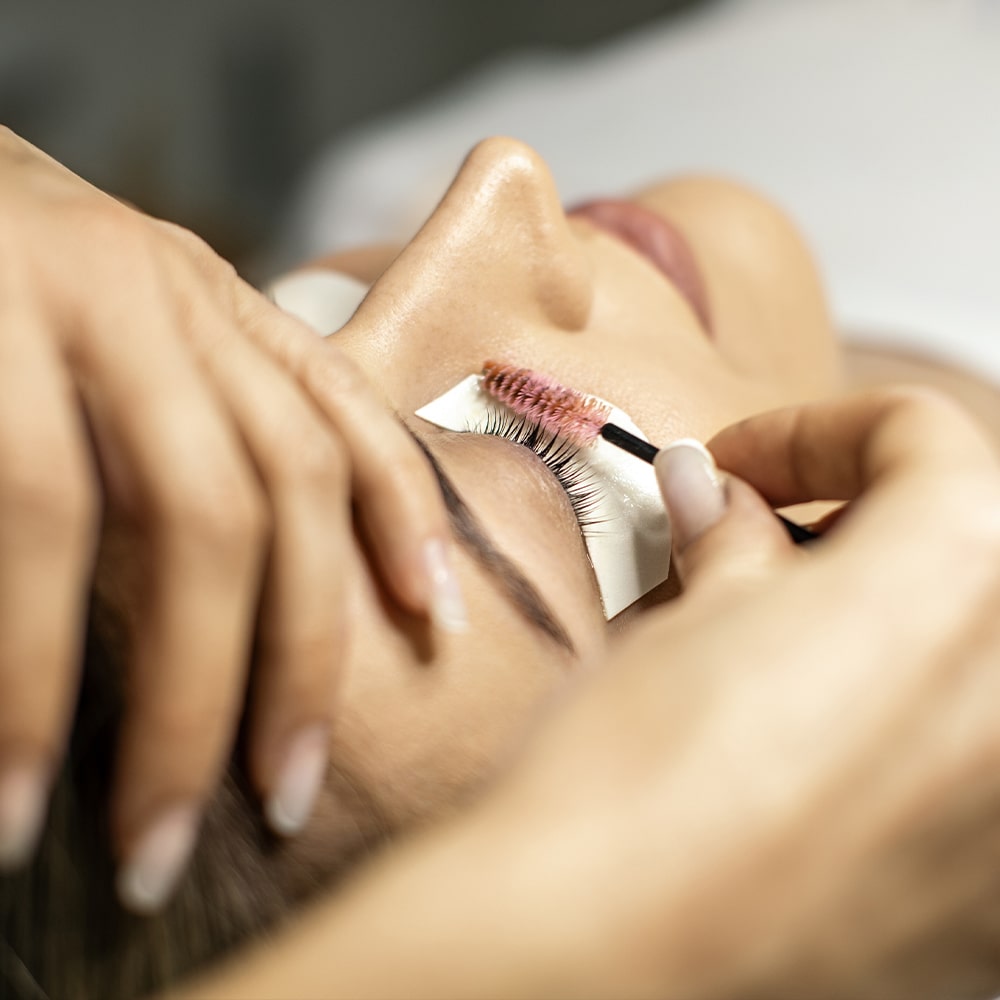 Enhanced Natural Brows & Lashes in Valparaiso, IN
Achieve a more polished look with lash and brow services at Fíka. Darker, fuller, and more lifted lashes frame your beautiful eyes and help them shine as the windows to your soul. Brows tinted and waxed to perfection will frame your face for a stunning first impression. Call us today to reserve your appointment and create a striking and refined style for yourself.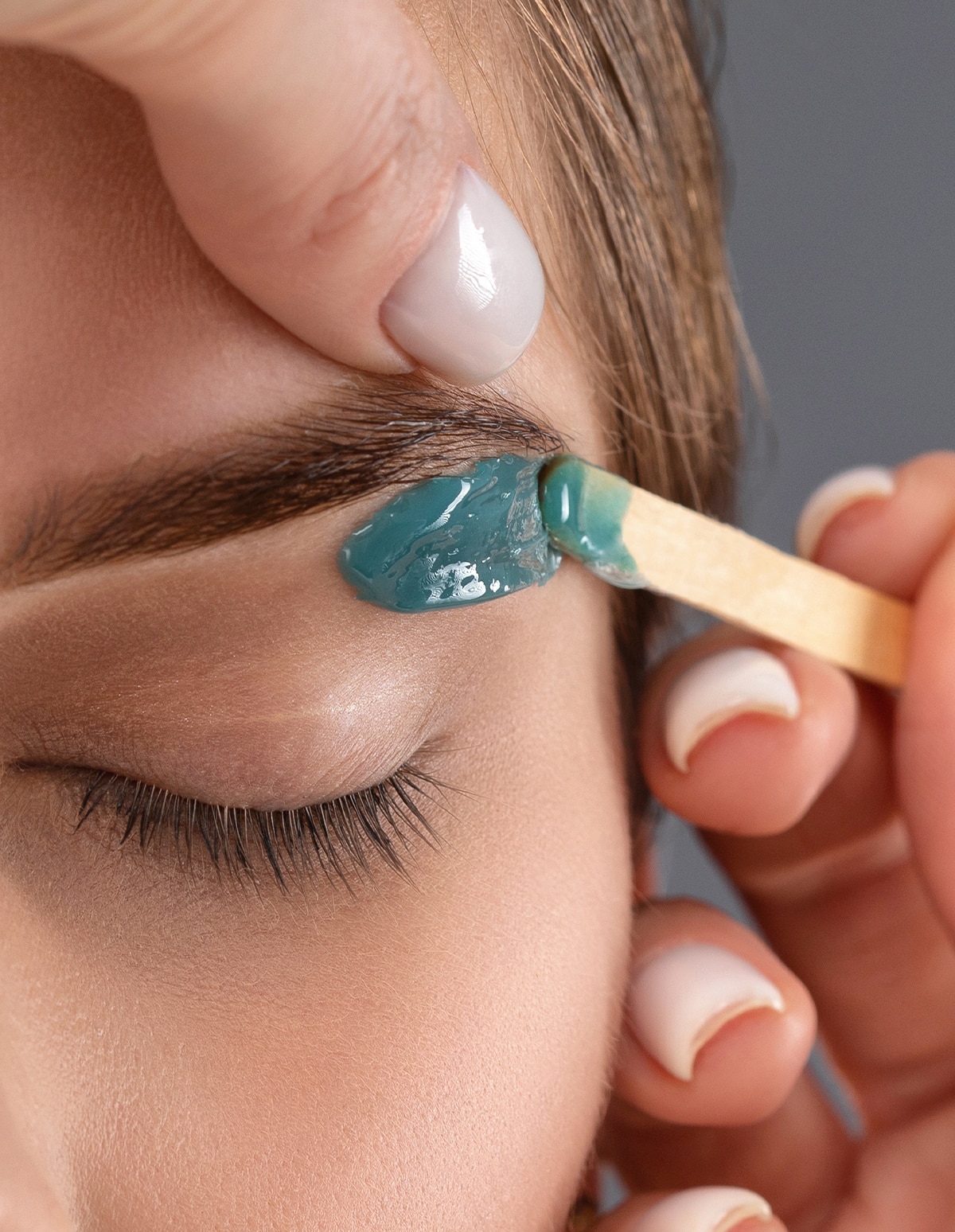 Lasting Color and a Striking Appearance
Discover definition for your natural brows and lashes with our tinting and lifting treatments. When lash and brow hair colors match, it can take your everyday styles to new heights. A brow expert can help you determine the right tints to suit your coloring and build on the beauty of your natural features.
Lash lifting and lash extensions can give the appearance of brighter, more open eyes, amplifying your natural lashes and the effects of mascara. To further enhance your look, use brow waxing to tame unruly hairs and create a perfect style that complements the shape of your face and the layout of your features.
For more brow services, see our permanent makeup services that ensure beautiful, long-lasting looks. We offer a variety of tattooing techniques for custom styles that make your beauty routine easier and give you a more polished appearance.
Our Extension & Tinting Techniques
We offer three modalities for lash extensions and refills. Classic lash extensions individually lengthen each individual lash hair for a longer natural look. Volumizing lash extensions attach a lightweight fan of lashes to your natural lash, dramatically increasing volume. Hybrid lash extensions are a combination of the two methods which provide a variation in texture that can look less uniform, making it a popular choice—especially with celebrities.
Whether you're matching a dyed hair color or simply trying to amplify your natural beauty, tinting treatments can quickly and easily create greater allure without drastically changing your natural features. Tinting lashes and brows can help individual hairs look thicker, darker, and longer without the need to apply product to them on a daily basis. But when you do apply mascara, brow pomade, or other cosmetics, you'll find that these products are more effective with the tinted base! Book your appointment today to discover the difference lash extensions and tinting can make.
Tinting and Lash Lift FAQs
Eyelash tinting and brow tinting is a simple cosmetic treatment that uses semi-permanent dye to change the color of your eyelashes or brow hairs. Dark lashes are a naturally attractive feature on everybody, and often, people will seek these treatments to match a dyed hair color or make lashes and brows more visible. Even people with dark hair can benefit from the bolder, more striking look of professionally tinted lashes. You can also enhance visibility and fullness with volumizing lash extensions. Reserve your appointment today to discover the impact it can make!
A lash lift is often described as "a perm for your lashes." It helps your lashes stay in a beautifully-curved, upright position to show off their natural length and give a more open appearance to your eyes. When lashes are curled upward and set in place, they are more visible and more naturally attractive. Enhance the effects of mascara and relieve the frustration of using lash curlers by booking your lash lift appointment today. And if you're looking for fuller and longer lashes, try our lash extensions!
Lash lifts usually last for one month, but depending on your body's natural chemistry and the way you care for your lashes, they can last up to 6 weeks.
Our Lash and Brow Services
Brighten your eyes with perfectly colored and lifted lashes! This combo creates a beautiful difference in your appearance.
Enhance your natural lashes with lovely tinting treatments to help your eyes stand out as the lovely features they are.
Color your brows for a more refined appearance and a more cohesive aesthetic that suits your skin tone and hair color.
Shape and color your brows for better definition and an effortlessly stylish appearance that lasts for weeks.
Lash Extension Full Set
$100+
Enhance your look with longer, fuller lashes today, with one of our three lash extension options. The price for a Classic set is $100, a Hybrid set is $125, and a Volume set is $150.
Lash Extension Mini Fill
$30+
For a 1-week "Mini" Fill, we offer touch-ups to enhance any unruly hairs and ensure a uniform appearance. The price for a Classic Mini Fill is $30, a Hybrid Mini Fill is $35, and a Volume Mini Fill is $40.
This add-on will take your lashes to the next level with a rainbow of pretty and striking color options. Add even more allure to your look with your choice of colored lash extensions.
We make it easy for you to change your look whenever you choose with our lash extension removal services.